In Stitch Fiddle, a graphgan of pixel pattern is always called a chart.
To create a graphgan chart, choose "Crochet" and "Crochet with color" when creating your chart.
You can choose to upload a picture or to make your design by yourself.
Where you read 'stitches' in Stitch Fiddle, you can consider them as 'blocks' or 'squares' when making a graphgan.
Size
The size of your finished object depends on your tension, chart size, needle size, and yarn.
Here are some useful resources to learn more:
https://thecardinalcrafter.blogspot.nl/2015/04/squares-vs-inches-or-how-to-size-c2c.html
http://thecrochetcrowd.com/afghan-calculator/
How much yarn do I need?
How much yarn you need depends on your tension, chart size, needle size, and yarn.
You can search on Google to learn more, there are many useful resources online available:
https://www.google.nl/search?q=how+much+yarn+do+i+need
Written instructions
You can convert your pixel pattern into written instructions. What you'll get is something like this (this can be highly customized):
Row 1: red (1 st)
Row 2: red, blue (2 sts)
Row 3: 2x red, blue (3 sts)
Row 4: red, 2x blue, red (4 sts)
... and so on and on...
Where you see "corner" in the C2C written instructions, you need to switch from increasing to decreasing (or from decreasing to increasing).
Read more about written instructions
Progress tracker
Click the progress tracker button to keep track of your progress while working on your project.
Tip: Design your pixel pattern on your computer, and login with same account on your phone or tablet to keep track of your progress.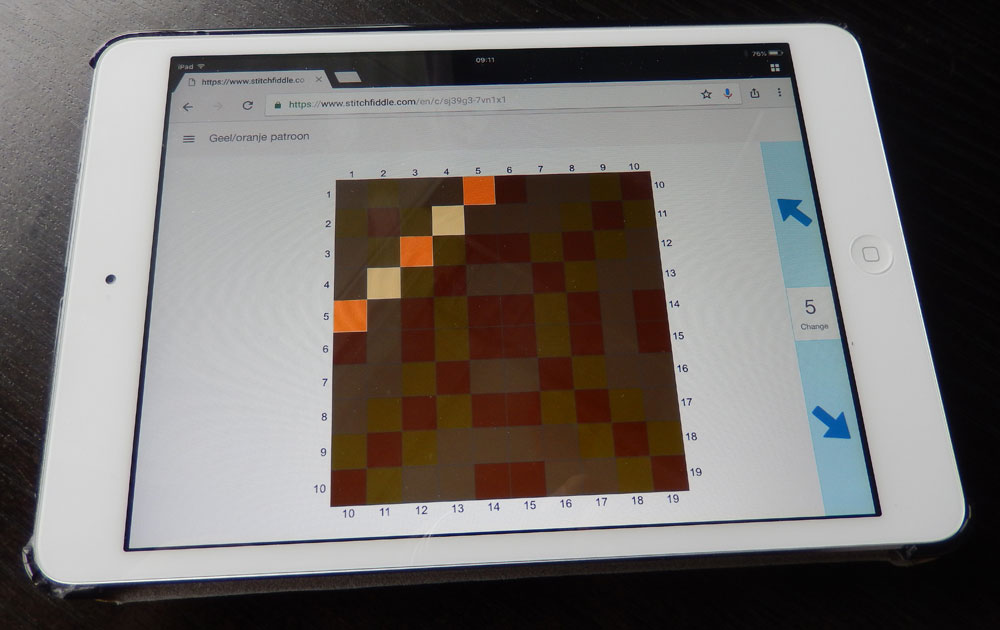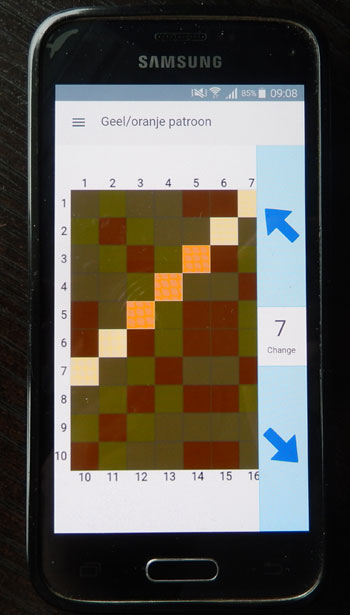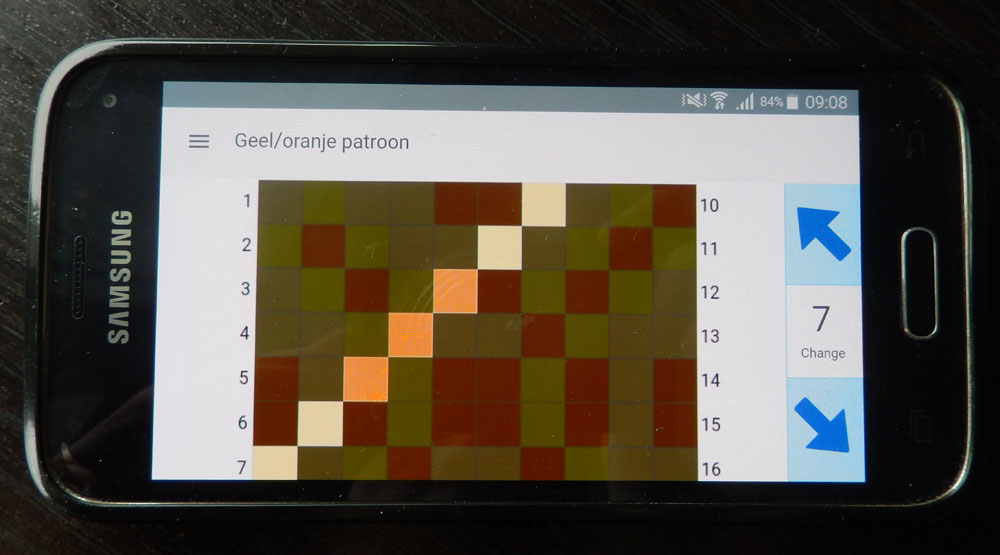 Guide to c2c crochet
View this page for a guide to c2c crochet: https://www.thespruce.com/corner-to-corner-crochet-3897715